A phone case with build-in sensors and App to that assists young adults in planning and controlling their digital spending
Relaxed | Safe | Confident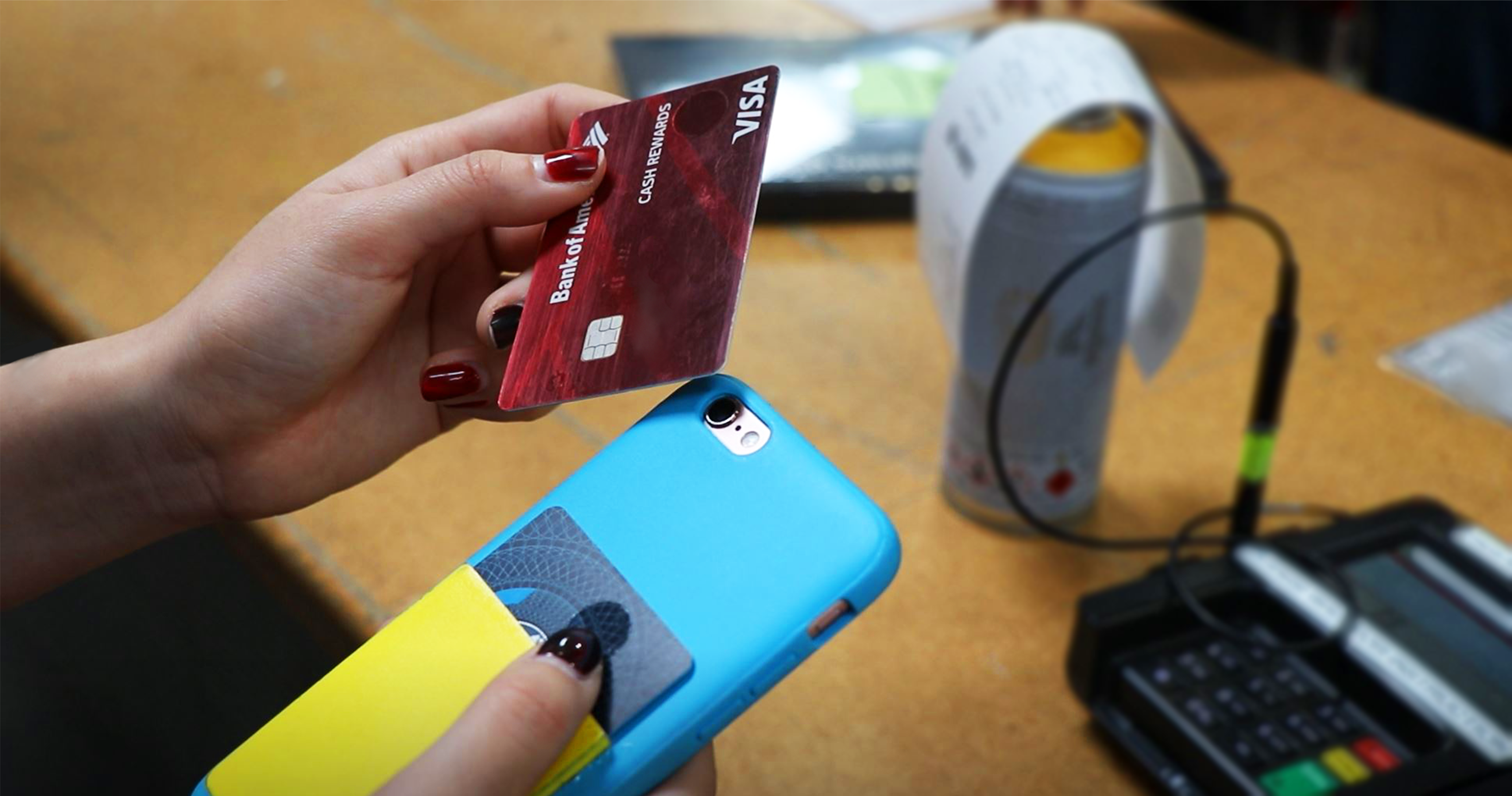 This is an Out of Box Experience

(OOBE) for a new service device / product experience that addresses a hardware modification to a personal mobility device.
The goal is to lead new users to useful actions that advance the experience. There should be
 facilitate behavior modifications and result in specific emotions while crafting a consistent overall experience.
Photoshop, XD, ProtoPie & Premier

When young adults get to fully control their banking accounts, many of them find it hard to organize their digital spending well. 


How might we provide a combination of physical and digital tool to help college students to spend their digital payment wisely?

Financial management training does not have to be in a state of anxiety. 
With Jelly, young adults are capable to connect their financial account, plan their budget and organize spending within some easy steps.
This video shows the process of using Jelly with the App.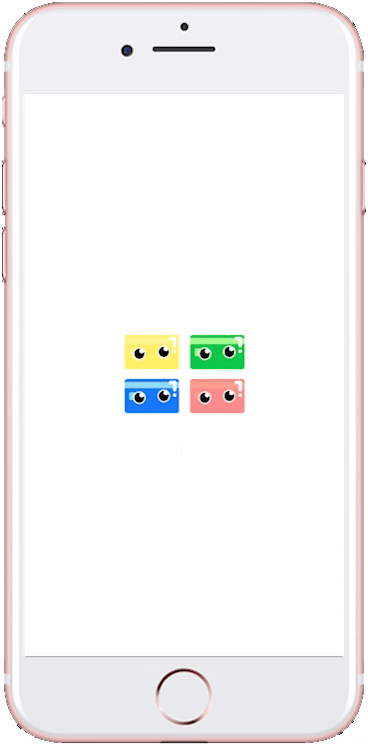 Be Relaxed, Jelly is Coming!
Our loading page will release your tension while collecting data from your account.
Ready to Connect in Seconds
You will be able to connect as many account and card as you have within minimal steps. Both scanning and dialing are available.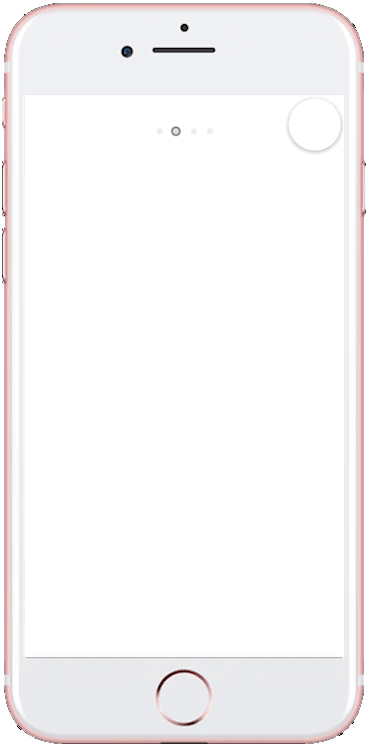 Straight-forward
An

alyzing & Setting
Before getting started, we will analyze your spending history and prepare a budget setup for you. Feel free to change your budget anytime!
No Need to Use Multiple Apps checking accounts
We will be collecting your spending data from different accounts, so you don't have to go to multiple Apps to check your spending.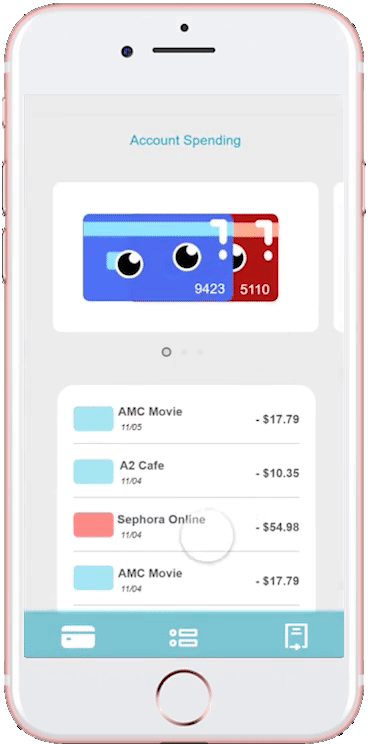 We Cover Every spending Detail from Various Categories
With vivid colors highlighting different categories, you can easily find out the part you are looking for. Check it out!
Never Forget to Buy Goods
If you consider to buy goods in the future, take a note in Jelly so that you can prepare for them.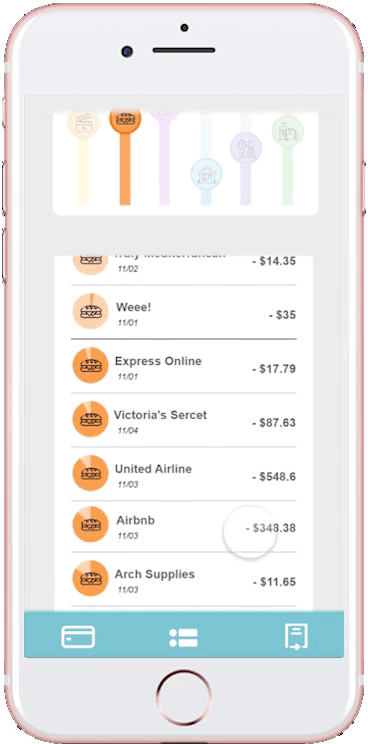 When a item in your wish list is available nearly, Jelly will remind you about its location so that there is nothing left behind.
Our phone case is a safety storage for your cards that firmly presents card fraud.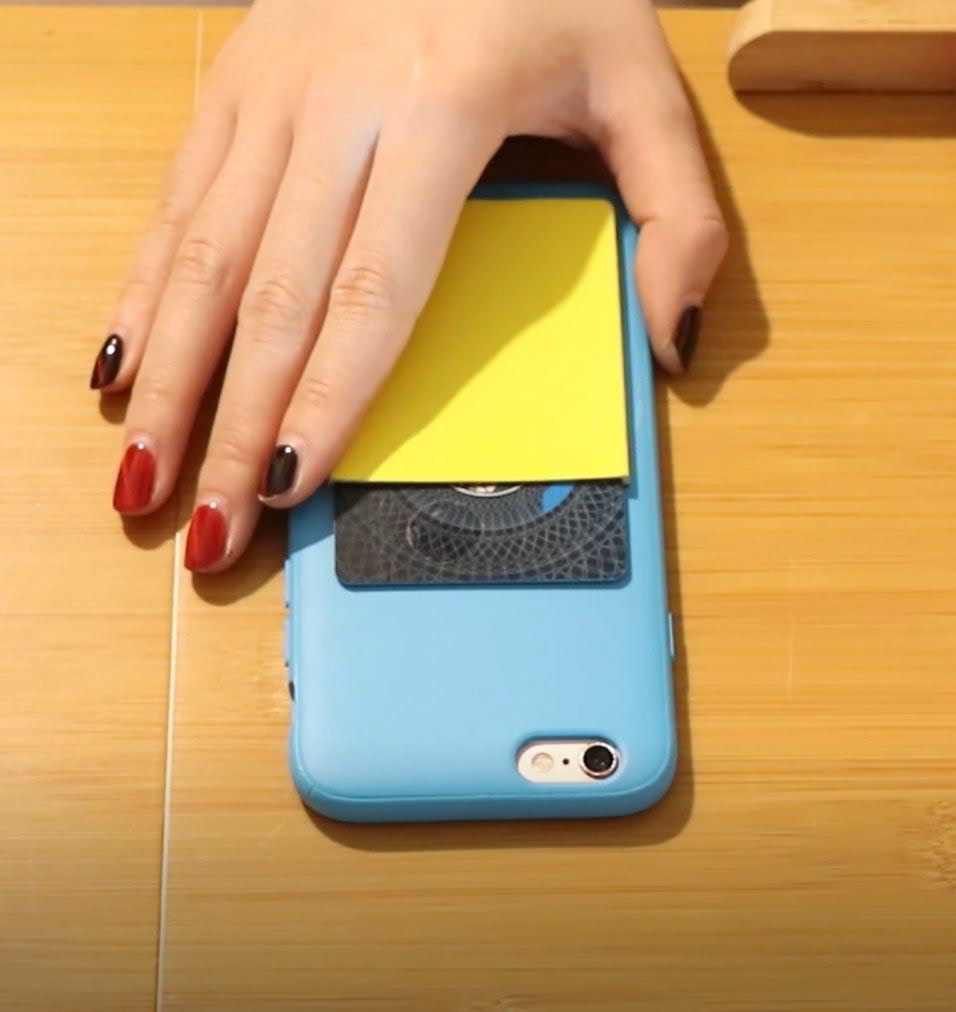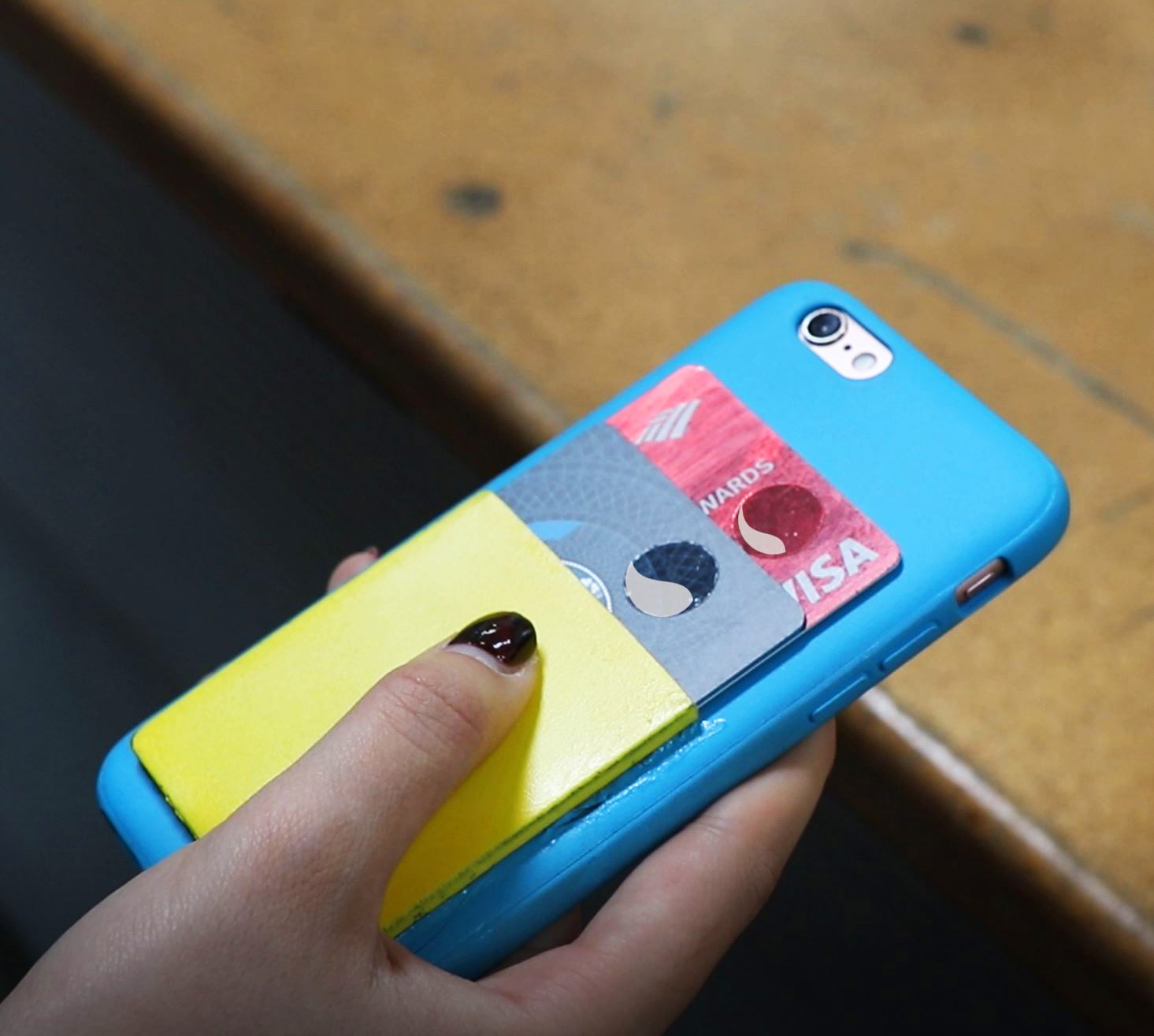 The stickers with sensors on the card collaborate with the App to show financial flow before and after your payment. 

In order to determine my target user, I researched different age groups of people and found out that the population of young adults, who do shopping online, is growing rapidly in the last few years.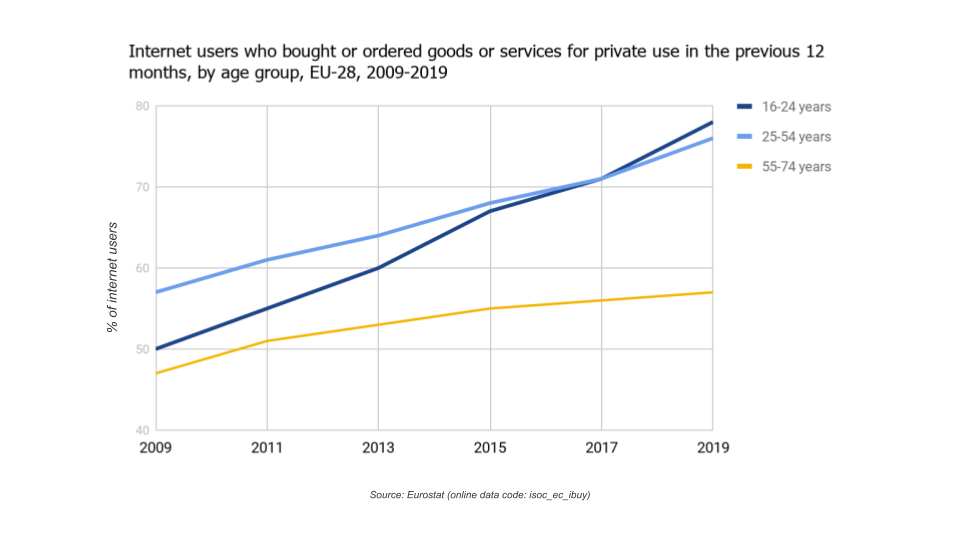 2. Qualitative Interviews
I talked to young adults from diverse background to learn about the financial control issues they currently have.

The Flow chart helpes me clarify the major needs from each steps of the service.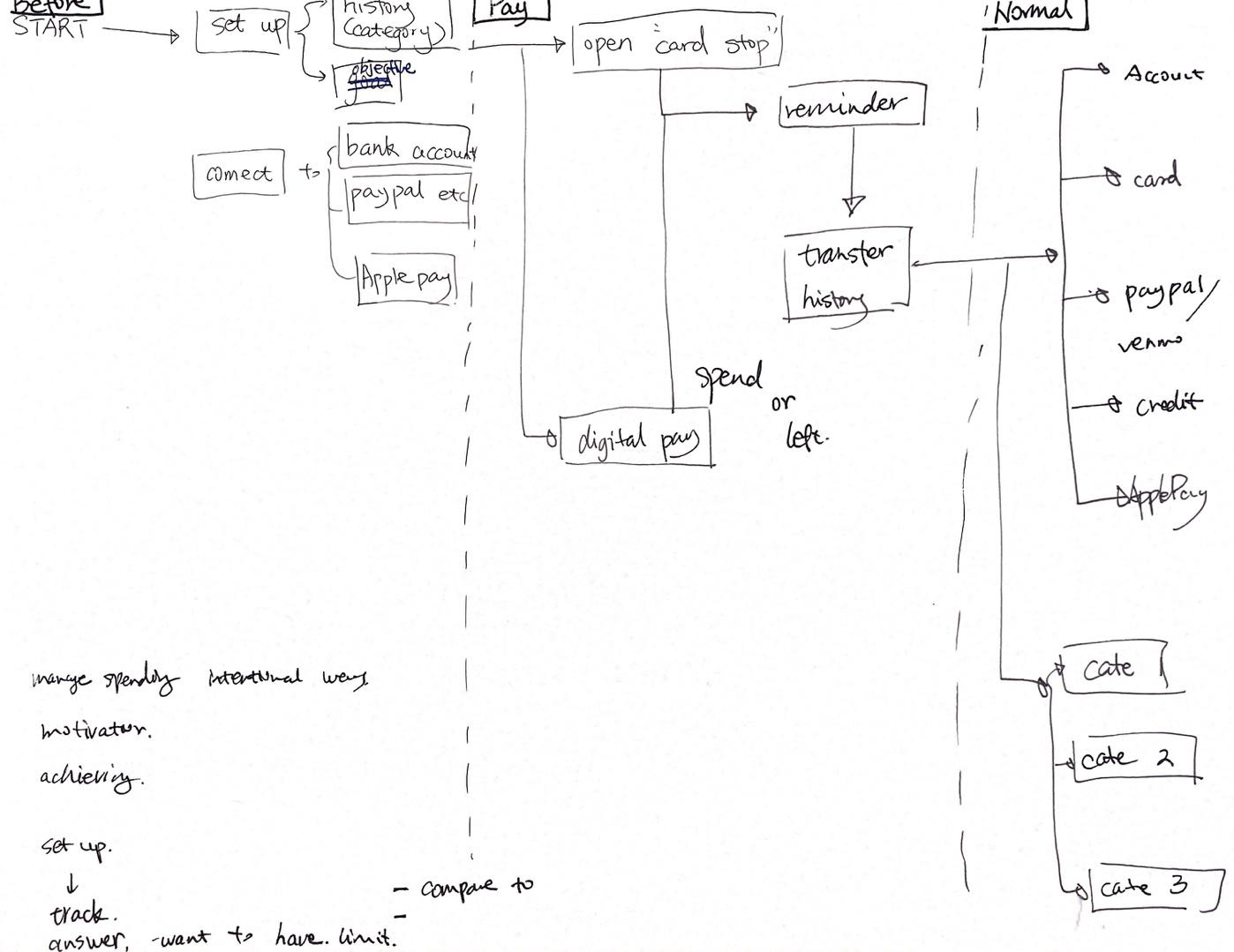 With sketches and prototyping, I determined the physical touch point. A phone case with card storage will help present the digital spending.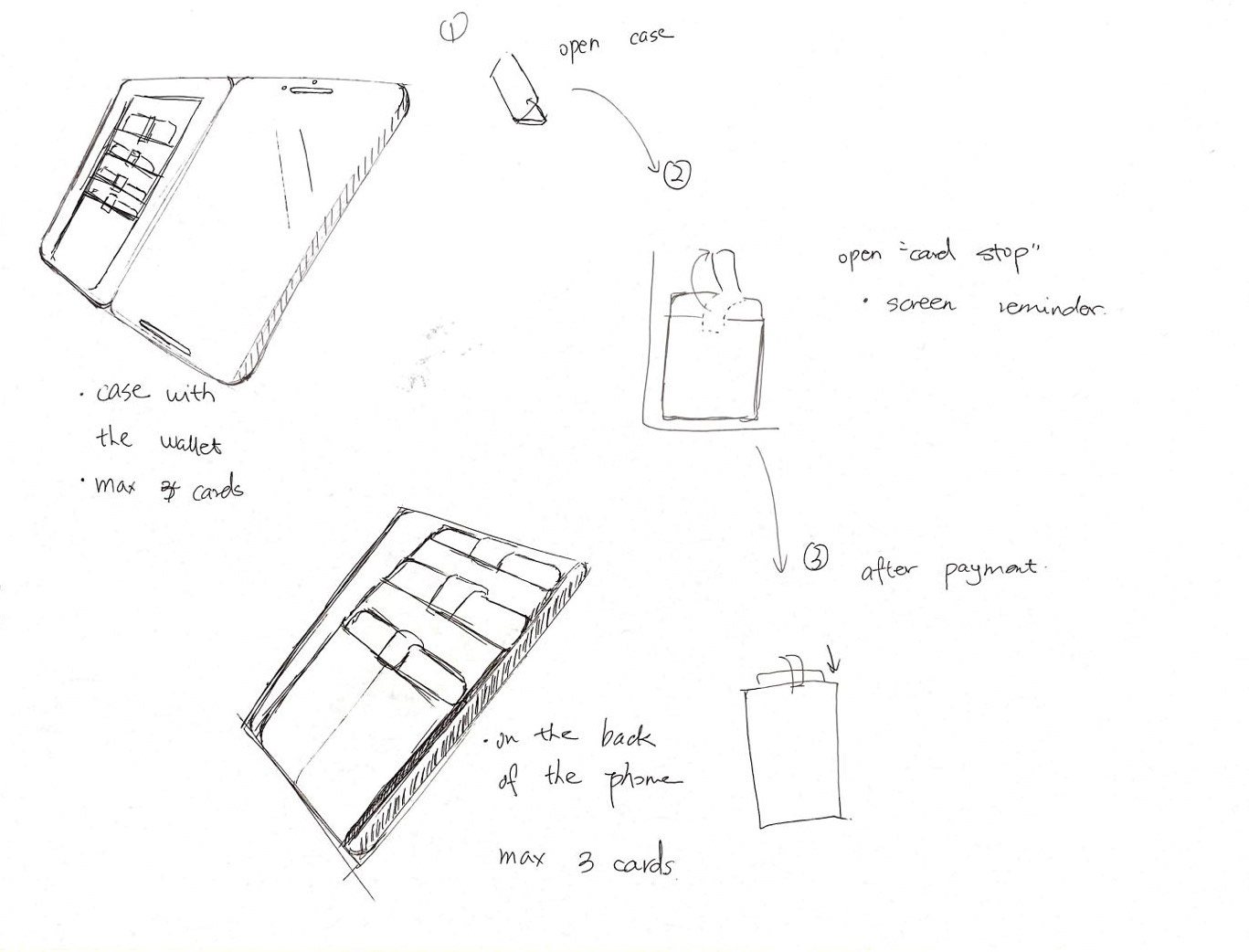 •I will do more interviews.
•I will improve App's  UI and make it more polished.
•I will try to make the sensor work.