A quiet booth that provides a healthier relaxing environment in the working community.
Private | Relaxed | Healthy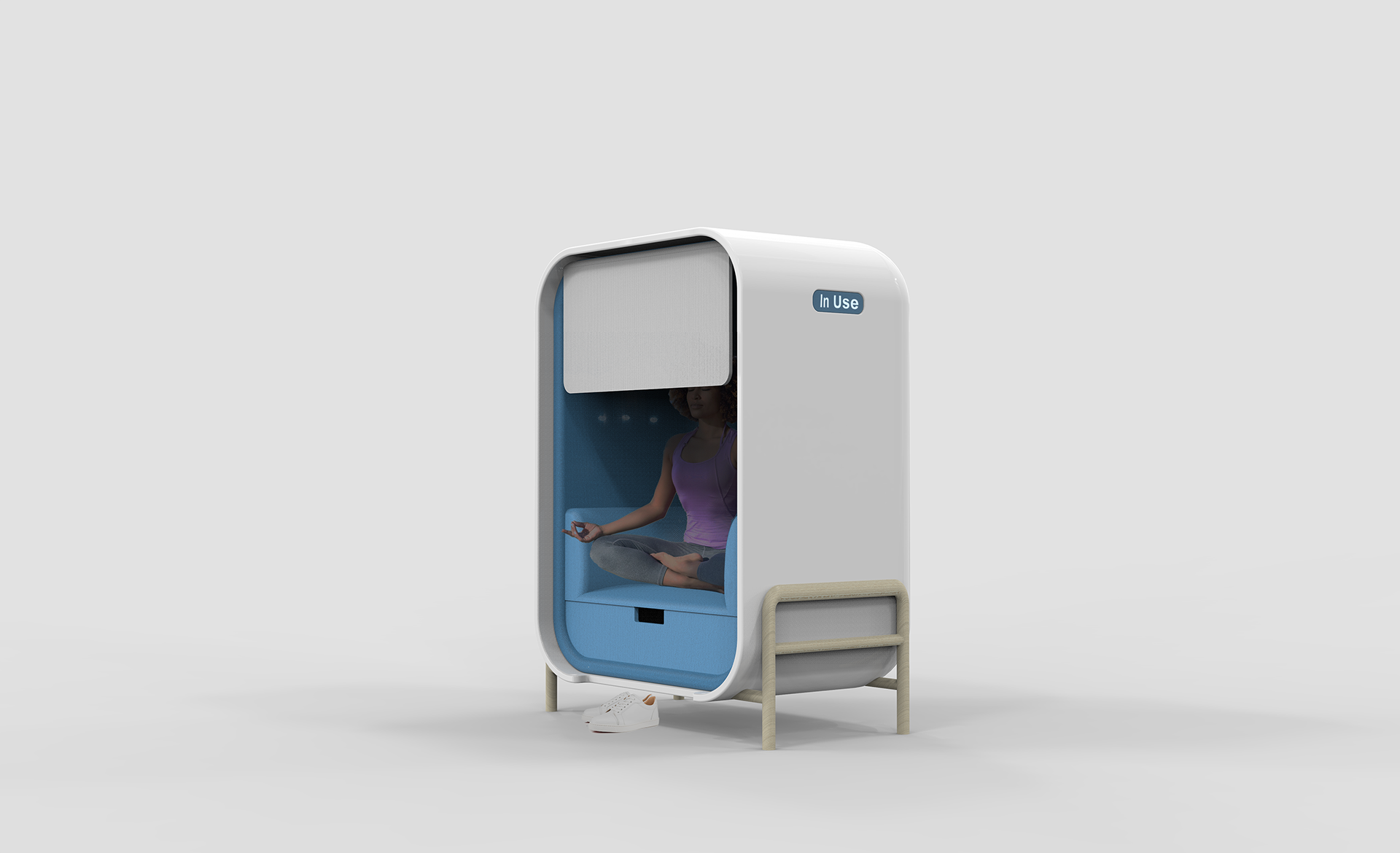 The design brief will focus on identifying design opportunities, incorporating future technologies and creating meaningful brand and product experiences while addressing the physical, digital, emotional and sensorial needs of their users.
Expand and refine analytical thinking and strategic design, individual and collaborative brainstorming and refinement of ideas and concepts, presentation and storytelling skills in 2D, 3D and 4D (time/motion) formats.
Sketchbook Pro,

 Rhino, Keyshot, Illustrator, Photoshop,  XD & InDesign

Nowadays, about
80%
of US workers are under workplace stress, which causes huge reduction of productivity and performance. More than
300 billion dollars
are losing from companies each year.
30%
 of workers yell at their colleagues and break the relationship.
There are some meditation or quiet rooms in the office. However, various kinds of issues come out with current environment.


How might we provide a private space for staff to relax and introspect in the office?

Obooth is a single q

uiet booth with curtain and personalized setting of lighting. When staff feel tired or stressed, they can book a Obooth with their mobile APP or walk in and enjoy time of their own.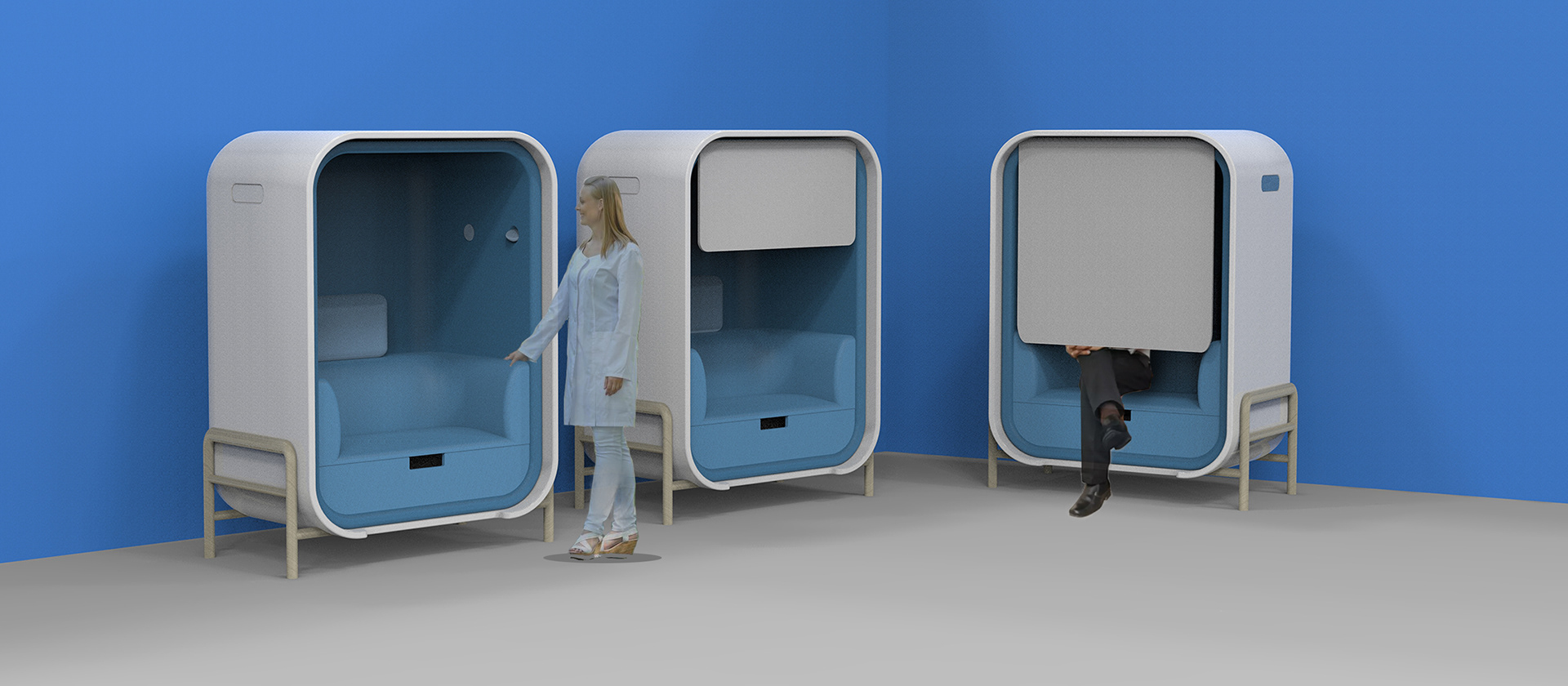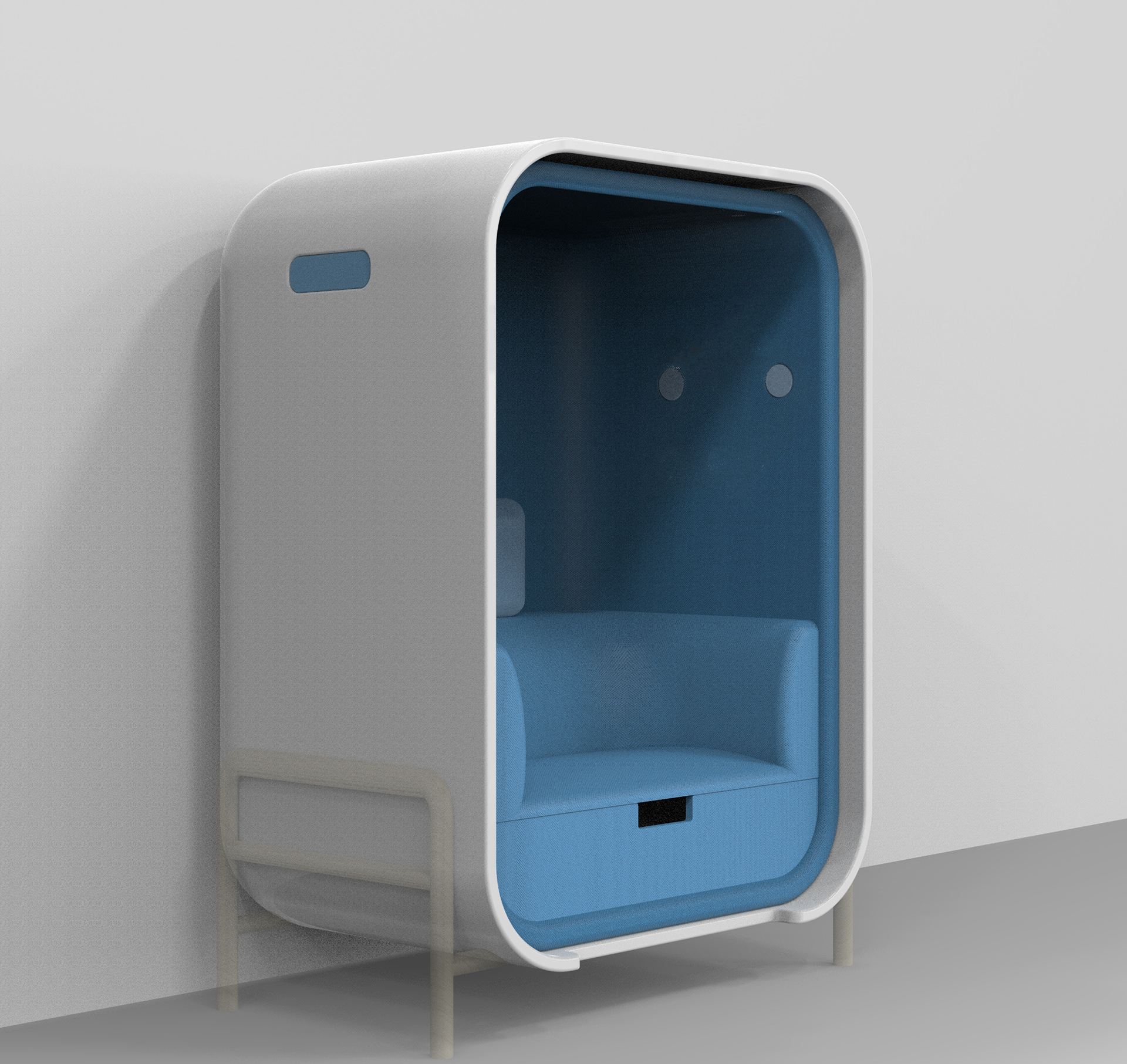 On the Floor, But Also on the Wall
In order to save space, we provide on wall setting, representing as a monk minding in the cave. For an environment that is unable to place the booth on the wall, we have legs available to hold the booth on the floor.
Our movable pillow can be placed based on where you need it. You are welcome to take off your shoes and sit with your legs crossed, or change to the position that you feel relaxing.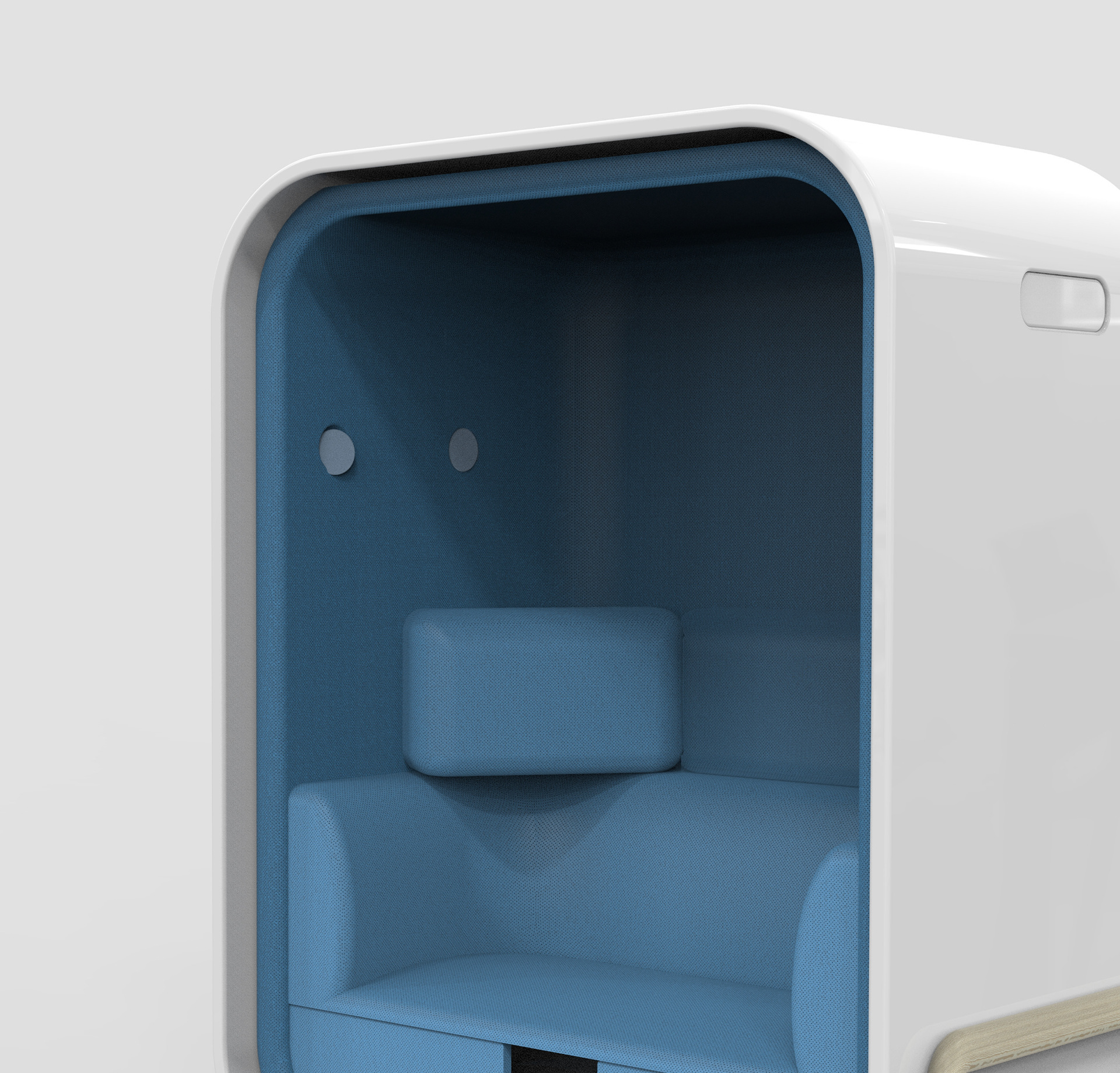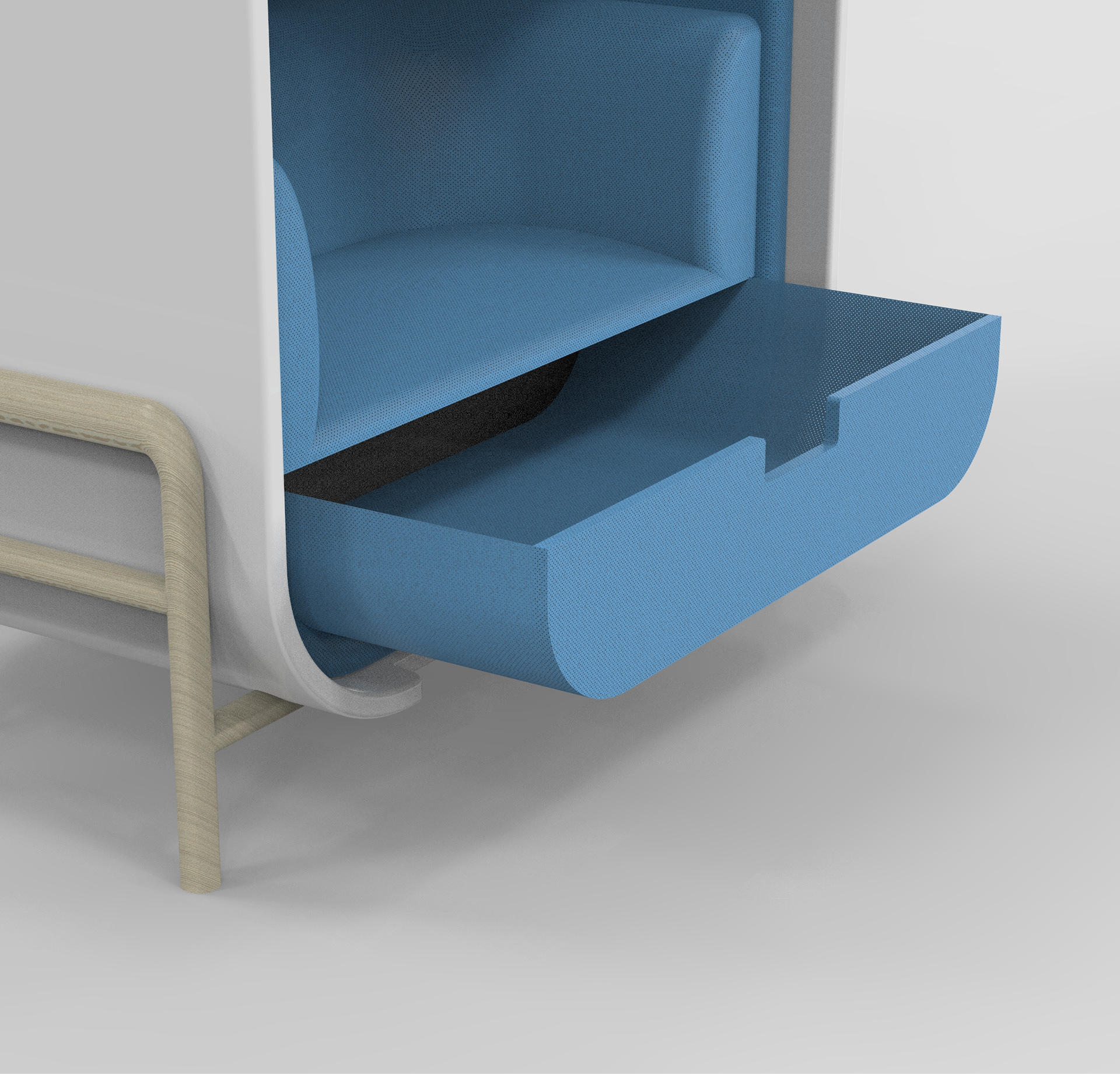 Won't Lose Belongings
Anymore
Let's relax! We have a drawer underneath the booth that makes your belongings safe while you are in the booth.
Feel Free to Bring a Bottle, Book and Phone with You
Here are the stations you could display your small items beside you.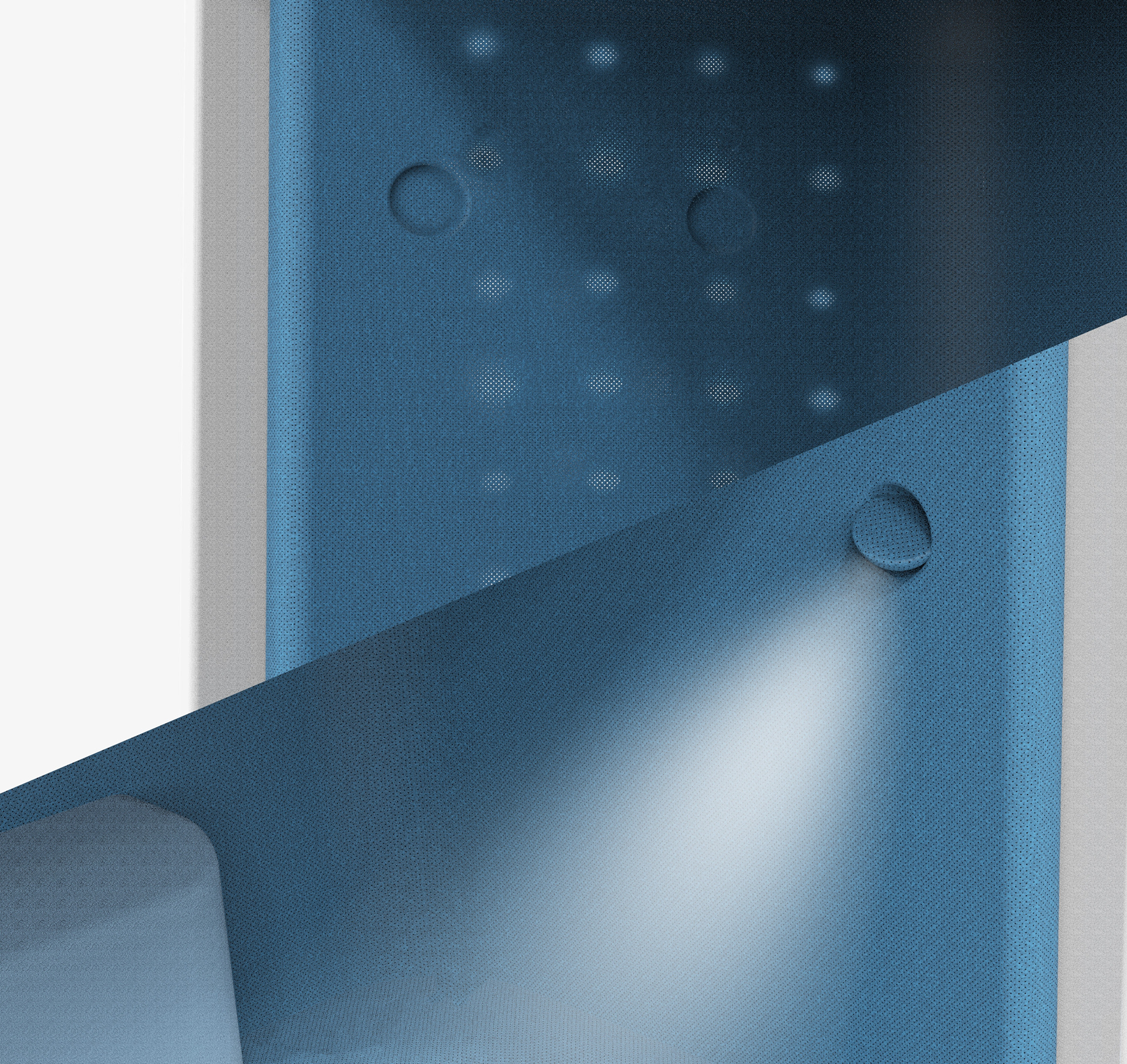 Feel the Starry Sky and
Immerse in Reading
There are two kinds of lights available. One is the LED underneath the fabric, while the other is a focus light.
Fully Personalized Setting
A control panel is located next to the armrest. It contains lighting and the position of the curtain.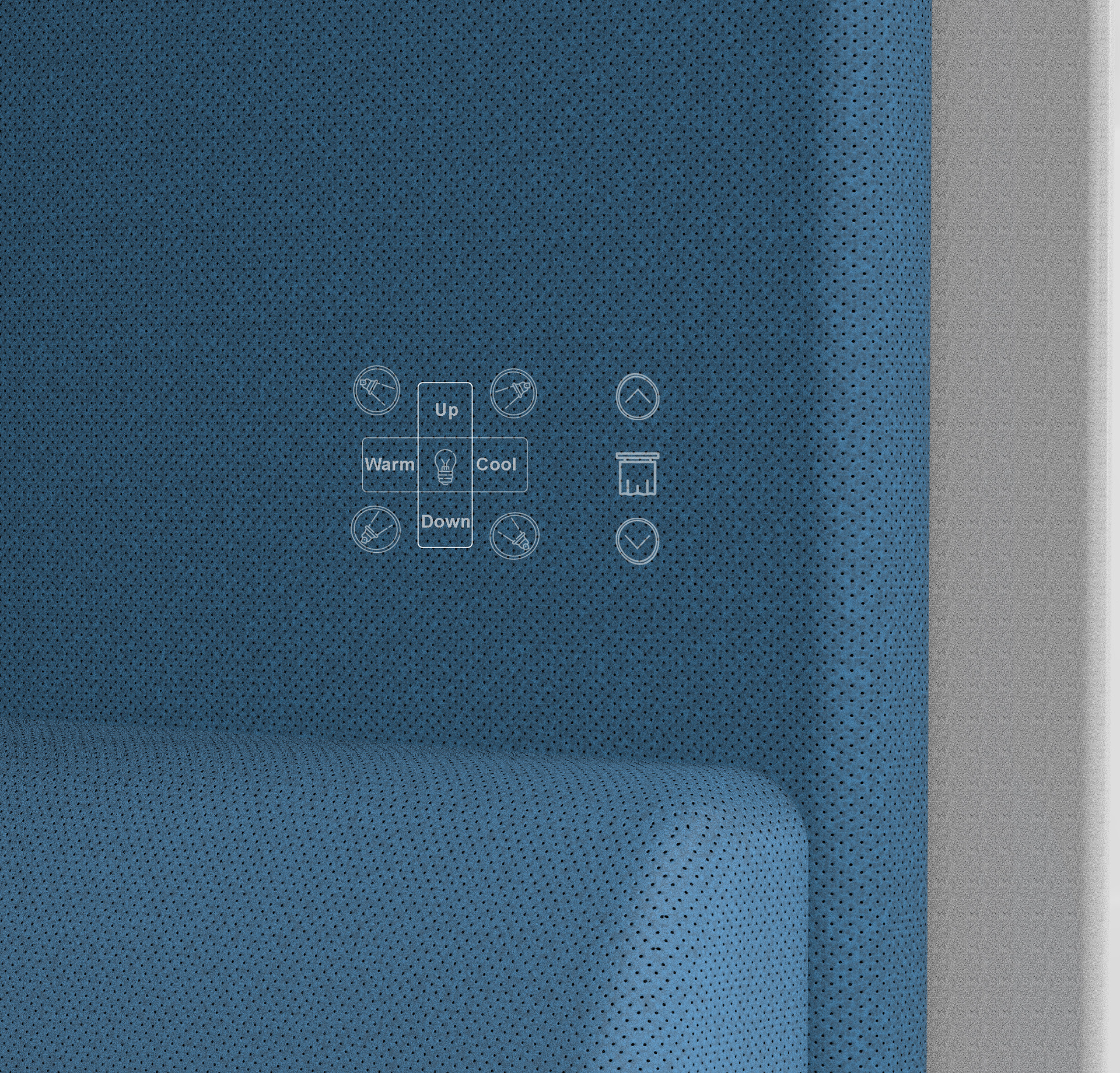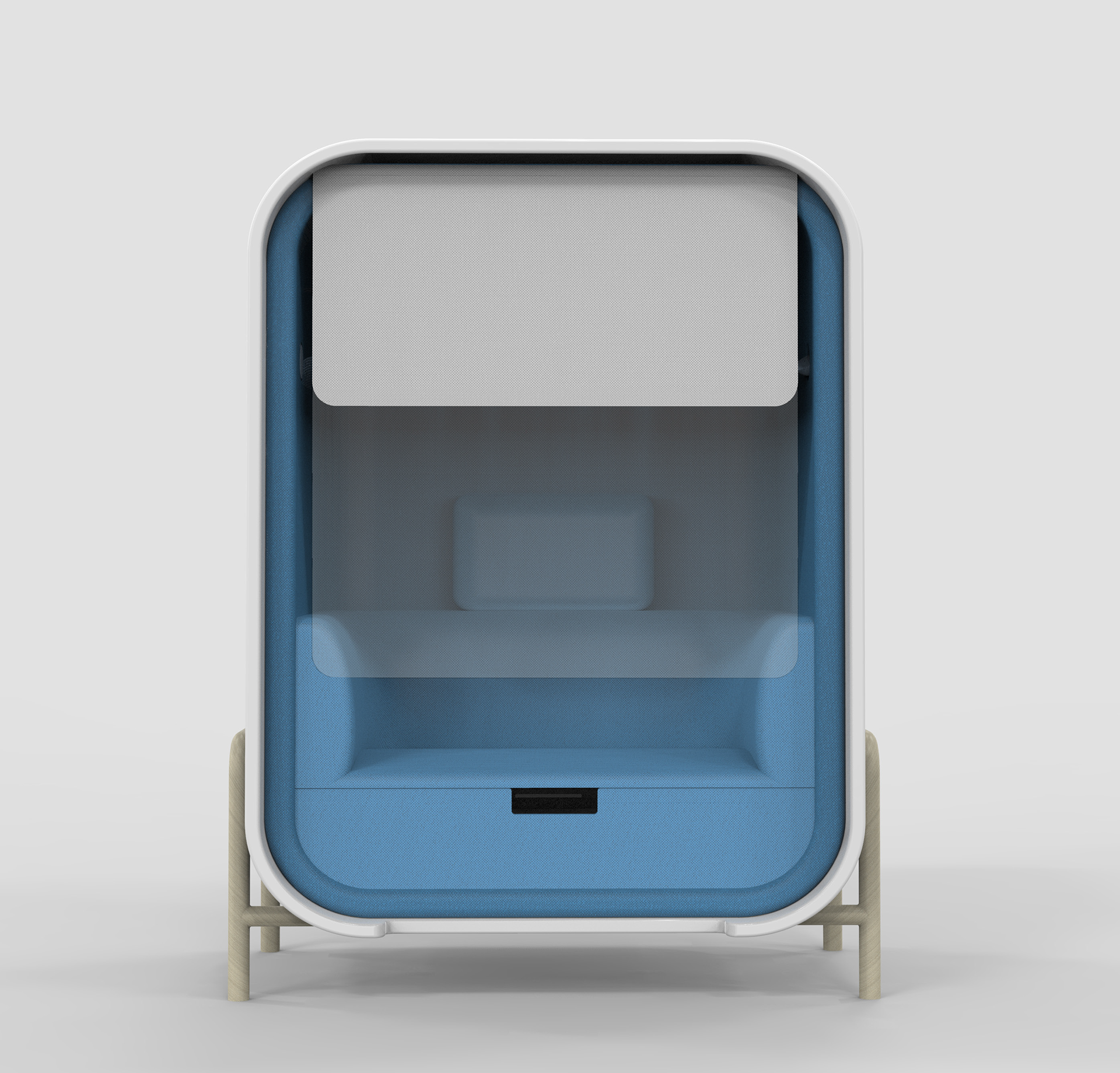 Be Yourself, just Yourself
There is a curtain hiding from the booth. By the time you need privacy, just press the button on the panel.
Book your booth and find out what is more
Booking a booth is as easy as booking the office. Just log in the account and then you will find us! Also, check out our classes and other events nearly. We are always with you!